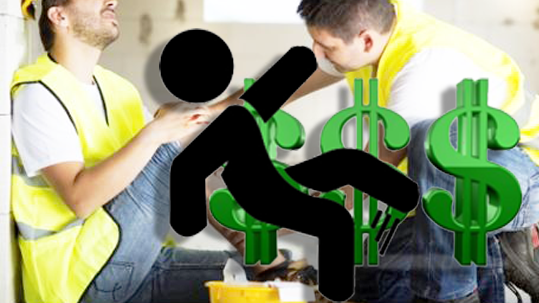 25 Jan

The Cost of Error
The cost of error can be extraordinary:
Estimated Costs of Occupational Injuries and Illnesses and Estimated Impact on a Company's Profitability:
Injury type:                  Low end amputation
Direct costs                 $66,777
Indirect costs               $73,454
Total cost                     $140,231
Estimated additional sales to cover total costs: $12,748,272.
(source: OSHA.gov)
The most important precaution in hazardous energy work areas is Lockout/Tagout (LOTO). Energized equipment must be controlled prior to performing maintenance or repair. Uncontrolled energy poses major hazards to employees performing work. If a machine is not properly secured, release of uncontrolled energy can cause severe injuries. Major types of injuries due to energy include:
Electrocution
Burns
Lacerations
Severing and amputation
Crush injuries
These injuries occur when employees and employers do not properly PREPARE for a hazardous job prior to beginning work. OSHA is clear on the LOTO standards (1910.147), which state that all employers and employees understand the work area hazards, and review the safety precautions to be taken.
Unfortunately, workers are still being injured due to failures in controlling the hazardous energy. Recently OSHA took strict action on an employer who had three workers become severely injure on the same machine on three separate incidents. These incidents occurred over a four year period, and the employer did not take proper precautions to ensure the energy was controlled which resulted in one willful citation and seven serious citations which carried close to $100,000.00 in fines.
LOTO procedures can get confusing if not conducted properly. Audits on LOTO clearances have revealed these types of issues:
Workers not signed on the clearance form
Workers in a work area without being locked on to the system
Employers skipping lockout points to expedite the repair work process.
Rather than take chances and risk injuries, death, investigations, fines, and legal action, partner with a team of safety professionals to ensure your procedures are completed efficiently and effectively. The JLN team will meet with your organization, review your procedures, and work with your team to revise existing procedures, or prepare procedures that are needed. We also work with your team to train the workforce so everyone can understand their workplace as well as how to work safer.
If your team is ready for an all inclusive workplace safety organization to manage your worksite safety needs, call us today. We can make a difference!